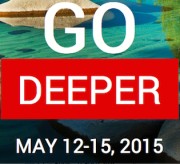 Church Pastors, nonprofit leaders and those who support ministries are already flocking to buy tickets for this special event, to be held on Lake Tahoe in Nevada.
Lake Tahoe, Nevada, February 19, 2015 (Newswire.com) - Fundraising and stewardship methods really don't work anymore. Want to learn how to fundraising – WITHOUT actually fundraising?
Ministers, nonprofit leaders, Pastors and those who support ministry can rest easy, now that the Generous Life Conference has been announced!
The Generous Life Conference – slated to be held from May 12th to the 15th – is an annual leadership conference dedicated to help church and nonprofit leadership celebrate generosity through Christ's teachings. Held on the shores of beautiful Lake Tahoe in Nevada, the Generous Life Conference is dedicated to teaching church and nonprofit leaders how to inspire generosity within their ministries.
"I've spoken around the world, and if there's one thing I've learned, it's that ministers and church leaders hate the word 'fundraising,'" says Tom Clegg, author, pastor, and co-founder of the Generous Life Conference. "This conference aims to teach attendees that giving doesn't have to be a dirty word – that you can inspire your ministry to give without even having to fundraise.
"It sounds unbelievable, but at the end of the third day of the Conference, everyone walks away with the tools they need to inspire generosity and giving within their ministries!" he adds.
The Generous Life Conference will play host to speakers, breakout sessions, workshops, and presentations throughout the four days. Attendees will also meet other church leaders from around the world, all while heeding the call of the Lord to give and serve.
Registration is now open, and includes food and lodging at Zephyr Point on Lake Tahoe.  Guests can buy tickets and learn more at The Generous Life Conference.
About Dr. Tom Clegg
 TOM CLEGG is the Director of Ministry Advancement with GenerousLife.Net. He is an innovative coach whose bottom line is helping churches, organizations and their leaders become more fruitful in ministry. Tom is a highly gifted and sought-after conference speaker, consultant and internationally recognized authority on evangelism, church planting, leadership development and missions.
An internationally recognized leader in missional transformation, Tom specializes in empowering leaders—and their organizations—to navigate complex personal and corporate change.